T.J. Hooker The Complete Series DVD Free Shipping Region Free Brand New Sealed
Actors: William Shatner,April Clough
Language: English
Boxed Set: Yes
Number of discs: 21
Condition: New
Region: Region Free
Weight: 1 kg
Format: Support both NTSC & PAL
Rated: NR (Not Rated)
DVD Release Date: 2017
T.J. Hooker The Complete Series DVD Photos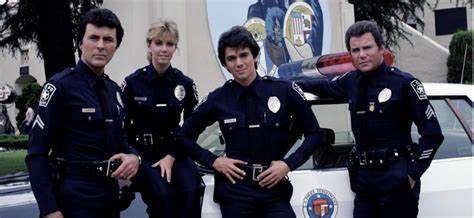 T.J. Hooker The Complete Series DVD Overview
Hooker's tough, no-nonsense demeanor has him often clashing with station Captain Sheridan (Richard Herd), but he always got the job done and was highly respected as a result. Working behind the desk at the police precinct,T.J. Hooker The Complete Series DVDVicki Taylor (April Clough) is a female officer who continually dodges pick-up attempts by Vince Romano. Introduced at the start of the second season was attractive Officer Stacy Sheridan (Heather Locklear), the daughter of Captain Sheridan and Hooker's younger partner-in-command, who attended the police academy. Initially brought in to replace Vicki, by the end of the season she had progressed to patrolling with Jim Corrigan (James Darren), another veteran cop much in the mold of Hooker.T. J. Hooker is an American police drama television program starring William Shatner in the title role as a 15-year veteran police sergeant. The series premiered as a mid-season replacement on March 13, 1982,T.J. Hooker The Complete Serieson ABC and ran on the network until May 4, 1985. The show was then picked up for a further single season by CBS.The supporting cast includes Adrian Zmed as rookie Officer Vince Romano, April Clough portrayed as a Female Officer Vicki Taylor in Season 1, later as replaced by Heather Locklear as rookie Officer Stacy Sheridan (season 2 onwards), and Richard Herd as Captain Dennis Sheridan as personnel in the fictional "LCPD" Police Department Academy Precinct. Towards the end of the show's second season, James Darren became a regular cast member as Officer Jim Corrigan.